Patient Financing Options
Plastic Surgery Patient Financing Options in Newport Beach, Orange County CA
If there is a possibility that you will be financing your procedure, it is suggested to apply for pre-approval prior to coming in for your consultation. We recommend doing this even though you don't have an estimate of the procedure, because it will expedite your ability to secure your preferred procedure date and time. You can always call our office and we can give you a rough, broad-based estimate of the cost. But please remember it will be a very rough estimate since you haven't had an in-person assessment. We do offer a few different companies for financing, but Alphaeon and Care Credit are the two companies that the majority of our patients prefer to finance through. Following your consultation our patient consultants are happy to assist you further with financing options. If you need any assistance for further information, please do not hesitate to contact the office.
Patient Financing Options
To help you achieve the look you want, we offer various payment plans through the following providers: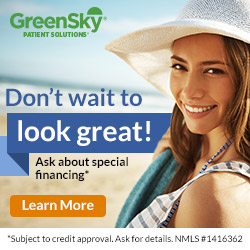 Welcome!
We are here to listen and address your concerns.
– Dr. Amy Bandy, Over 20 Years of Experience